1521-2021 (Part 4): The Mess that Was 2020 – and What to Expect in the Near Future
Being positive keeps us happy and healthy. Many achieve that by counting their blessings as they start or end each day. Still, part of attaining a realistic and proactive outlook requires facing and learning from our mistakes, from unexpected misadventures and from hurtful fall-outs. While it serves us great good to acknowledge our roles in how negative events transpire, forgiving ourselves of those "unavoidable" circumstances can help to further build ourselves up for greater challenges. Giving up in the direst situations is no option, although some think it is the only way.
Righting or re-aligning the crooked and broken aspects of our lives must force us to transform our thinking and ways of doing things, and, sometimes, to tell people to do the same, given the opportunity and right motivation for doing so. At times, it would require fighting back or resisting imposed conditions or challenges within and outside of our control. For instance, if the lockdown has caused us to be lethargic and to forget exercising regularly, we can either remain a "victim" of the situation or an "overcomer" instead.
We started out this series of articles with this introduction:
"Three main events that occurred in — or developed before and during – the year 1521 must awaken us to the realities that brought about those events which continue to influence and, in fact, to rule over our lives today. Mark these events and the things we see today that may seem ordinary or harmless to many of us and find out how the minds and schemes of well-organized people in the distant past remain as powerful and binding over things we take for granted, from religion to culture to agriculture to education to medicine to economics to politics and even to entertainment."
What we went through in 2020, including the remaining hours of it, as well as what we will face in 2021 will rest on the historical realities that we often fail to appreciate, least of all, accept as continuing conditions that all lead to the final reckoning of our individual and collective lives. There is one single day – well, it could be one long, long day or a much-prolonged period of time (eternity?) – devoted only to the accounting and recompense of all human deeds, great or small. As every school term ends with a final exam, life or the whole human existence has a literal deadline when all that we have learned, done and not done will be weighed and given a passing or failing mark. Whether we will receive leniency or strictness from the Schoolmaster will depend on how well we know Him today.
And in this series, we focused our discussion on the significance of historical and cultural events that affected the lives of God's people in these islands. Many of our heroes did their part in trying to correct the mistakes made during their time and in fighting the forces that imposed conditions they believed restricted their individual freedoms and their sovereignty as a people. We continue to do that today in so many ways. Every government, every province, every city, every community and every family is engaged in protecting and preserving accepted laws and norms that allow majority of people to enjoy certain God-given rights and opportunities commonly-recognized by all humans.
Yet, history, as well as current events, abounds with wicked souls who continue to practice wrongdoing as they are led by their greed, their lust, their dark schemes and their ultimate goal of lording over others. They have taken it as their prime ambition to rule over humans in the place of the righteous God. And these are people who wish to contain and control each and every single aspect of human life: whether we should be born or not, whether we should believe certain things or not, whether we could eat or drink certain things or not, whether we should work or not and whether we could buy or not. And, lastly, whether we should live or not. It is all written in the Word of God. Unfortunately, many fail to accept that the prophetic Word of Yahusha, as revealed by the apostle we know as John the Beloved, will happen and is, in fact, beginning to happen, if not already happening or has happened.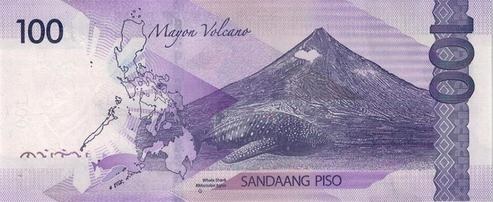 2020 will surely live up to its name as it has given us a perfect vision of what happened in the past and what will surely happen in the future. Not because we are wise by our own measurement but because God gives us the discernment and knowledge to understand His Word and its fulfillment in human lives and in history. (1 Cor. 2:15) All the revelations of God have been given; although a few of them remain unraveled or kept within the sealed scroll. What few visions of John that remain clouded or hidden in secrecy Yahusha will eventually freely show through the Spirit, just as Yahusha had done to the apostles on Pentecost Day.
For now, we must remain on guard and ready for everything and anything the enemy does. We must stand firm wearing our spiritual armor and wide awake at all moments. For even in our sleep, God stands on guard with His angels. Who can stand against God or overcome His people? Be wise now!
Hence, we must face 2021 with resolved hearts and minds, just as Lapu-l.apu had set himself and his people to face the might of Magellan and his cohorts of armored men and overcame them. We do not fight with sword or spear. Nor with any military or economic power against the rulers of this world. Our weapon can be as simple as a word planted by the Spirit God in our mind. Or a song in our hearts. God is not deaf or blind not to hear or see what we commit to Him at the moment of fierce battle. The spiritual battle we engage in belongs also to God and the assurance of His victory is ours as well. That is our real source of courage.
And what better way to end 2020 than with a prophetic word (Matt. 12:42) and a song of Ophir or Kapuluan? Along with the generation of the apostles, the queen of Sheba will rise up in judgment, according to Yahusha's words. Who will heed the call to rise and take up the words of the prophets, such as John the Baptizer, and apply them to the present generation? This time: Repent for the King is coming! Yes, to call people to repentance before the return of the King of kings. (See this video.)
Here then is an original allegorical piece written in 2008. It is my way of describing and representing the tumultuous events and the continuing traumatic experiences of 2020, which started with the eruption of Taal Volcano near my backyard, the global lockdown imposed in March until now, the 3 typhoons (Quinta, Rolly and Ulysses) that battered Bicol and Southern Tagalog regions in the last quarter, and, not the least, the general social and economic crisis-crescendo produced by the official global responses to the covert medical menace. This vile organism, as perceived, could well be the same real enemy that beset this Kapuluan starting in 1521, and which has planted more-vicious foreign cancer-cells into our bodies and souls for centuries (what Dr. Jose Rizal sought to operate on and remove by literal surgery and for which he was executed 124 years ago). We await the final surgery to be undertaken by the Mighty Father in Heaven.
I was born in Polangui, Albay, in the surrounding fields that rise up to the slopes of Mayon Volcano, hence, my affinity to this most-active crater. In 1991, we experienced the heart-wrenching wrath of Mount Pinatubo as it erupted while we were driving up north near Angeles City, Pampanga. The darkness and pandemonium, aggravated by a cyclone over the crater, turned the day into a virtual night all over Central Luzon. On January 12 this year, Taal Volcano also reminded us, especially people of Cavite, Metro Manila and surrounding provinces, of the real and imminent dangers that Nature and even human actions pose over what we thought were our serene and idyllic lives in these islands.
To wish each one a Happy New Year under the present circumstances would be quite inappropriate. I would rather wish and pray for a Brave and Unyielding Spirit in the New Year and in a coming Unprecedented New Era as 2021 intensifies into the great prophesied battle between Yahusha, the Lord and King of Heaven, and the ancient rebellious angels. Yes, we all need courage and intense creative energy to face the small and great challenges that will and do affect us, whether we care or not, and which will unavoidably involve us, whether we want to be or not.
The lessons and struggles of the past two years have somehow directly motivated me to finally release this song as a tribute to all my fellow-Kapuluans of our beloved golden archipelago — my Kamana (fellow-heirs) and my Kadiwa (kindred spirits). Manariwa!
Thanks for reading and watching!
Photos above courtesy of www.google.com.
Notes: The one centavo coin features Mayon Volcano erupting. Baby-boomers in the islands grew up using this coin. Incidentally, in 1897, the longest eruption up to that time killed over 500 people through falling debris, hot rocks and ash clouds that travelled almost 160 kilometers away. (Wikipedia)
By the year 1897, the Americans had already set their eyes on the islands and must have heard of the geological ferment that preempted the social ferment about to ensue starting in 1898 when the islands declared independence and established the first republic in Asia. The war between the US and the Philippines began in 1899 — showing how westerners never respected Kapuluan's rights and freedom. Never! And why the Americans chose to use the image of Mayon and a curly-haired, Olympian-god-looking blacksmith seems to point to an allusion to the pagan god Vulcan. Once again, mythology misses the whole intent of Divine Creation and Revelation. The rulers of this world are in for a big surprise.