Now Available: Bagong Kalamba (New Calamba) – A Historical Novel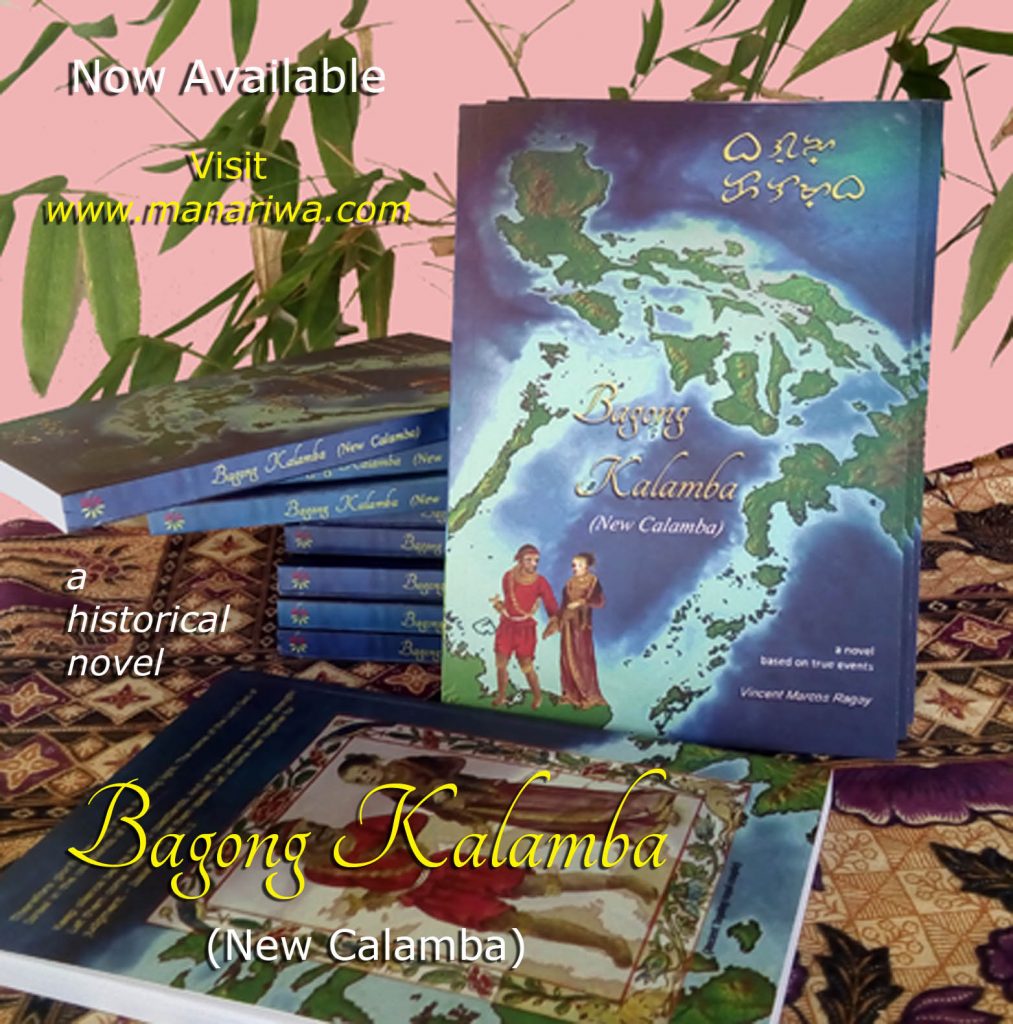 Find Time to Dream in a Novel: Bagong Kalamba (New Calamba)
Remember your favorite novel as a child? Was it Treasure Island? Robinson Crusoe? Moby Dick? Jonathan Livingston Seagull? Hardy Boys? Banaag at Sikat? The World's Greatest Salesman? Sweet Valley High? The Alchemist?
How did you feel reading it the first time? Or the next time? And so many times after?
You never lost the sense of adventure. You savored every word or sentence. The story came alive in your mind. You were sailing across an ocean. Swimming with the whales. Flying over the clouds into the sunset. Tracking bears through the wilderness. And falling in love with a lovely girl from a rich family or a handsome prince.
Such is the appeal of reading a story. And as you grew up, you moved on to bigger and higher things, yet without losing that urge to sit in a cozy corner for one more other-worldly journey into the past or into the future.
Find time for a newly-released novel that will take you on an imagined journey back to the past and forward to its imagined destination. This journey will usher in what the future truly contains by looking at the real past, the real present and the real future — that is, the future that has been set for all of us to find and reach.
Step into the fields of Bagong Kalamba and join the people who continue to live in our imagination and consider how seeing through their eyes might help us imagine what the future truly is. Not merely what it may be or what it can be in our imagination. For in the end, we cannot surpass the infinite imagination of the Supreme God, the Greatest Story-maker and Storyteller of all.
The Writer
Vincent Marcos Ragay
(How to order a copy: Please send an email or sms to the writer at [email protected] or FB Messenger. Send payment via Western Union, Palawan Express or Cebuana Lhuiller. Book Price: PHP 350.00/USD 7.00 plus shipping charges for print copies. PHP 225.00/USD 4.50 for eBook or PDF copies.)