Now Available: Organic Faith: Rest and Refreshing in the New and Living Way (2021 Edition)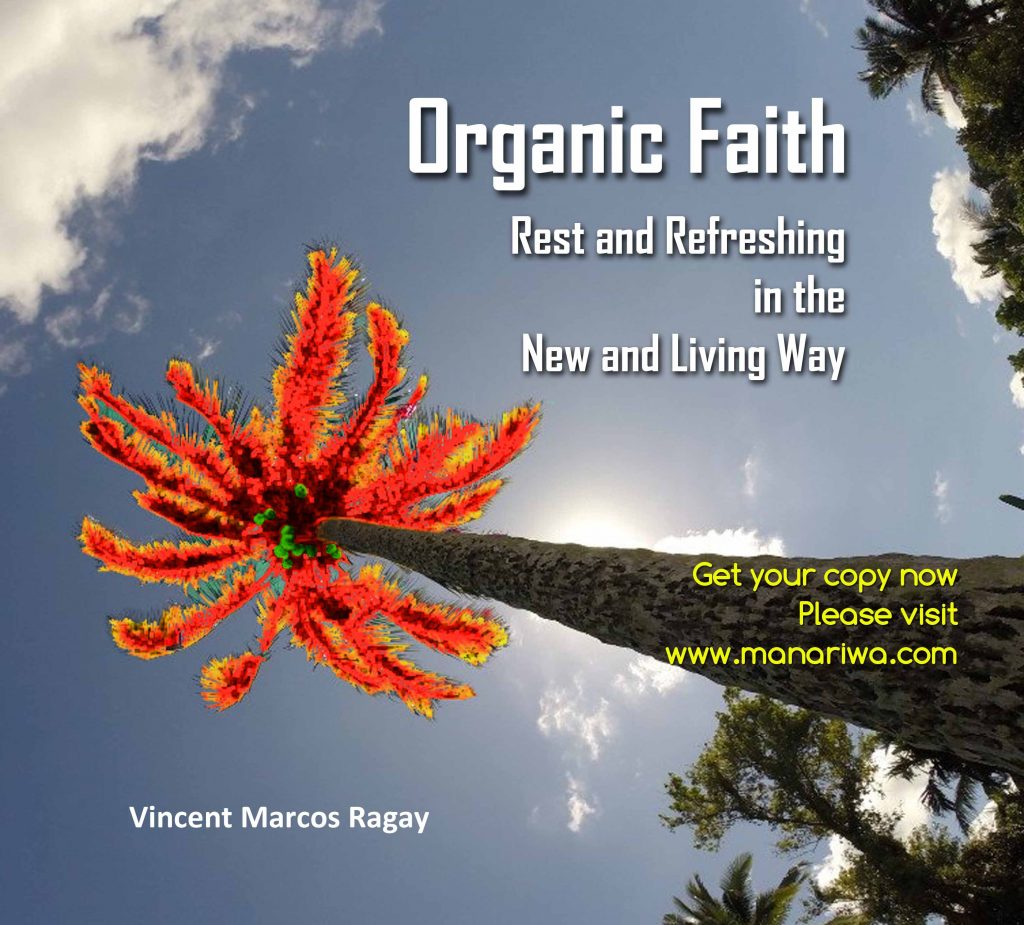 (A guide to attaining the original and essential message of Jesus Christ delivered once for all by the Spirit through the apostles. To order your copy of Organic Faith, please see below)
"To whom He said,
'This is the rest with which
You may cause the weary to rest,'
And, 'This is the refreshing';
Yet they would not hear."
–Isaiah 28:12
"Therefore, brethren, having boldness to enter the Holiest by the blood of Jesus, by a New and Living Way which He consecrated for us, through the veil, that is, His flesh, and having a High Priest over the house of God, let us draw near with a true heart in full assurance of faith, having our hearts sprinkled from an evil conscience and our bodies washed with pure water."
-Hebrews 10:19-22
Christ claimed to be the Light and the Life, because He was the greatest Teacher of all and the One Who gave us life and also the One Who overcame death to allow us to receive eternal life through faith in His message. Thus, He deserves our full attention. He must have a way of telling us what light and life really are and how we can have them fully, not in the form we now have them, that is, artificial, temporary and often human-made, but in their organic and original conditions.
We need light and life to live and to keep living. Light in its primeval form. Life in its glorious form. As it was and as it has always existed. Hence, as it is and as it will always be. Isaiah prophesied the "rest and refreshing" God offered to His faithful children; and the apostles received the promise, as we all shall also receive.
This newly-released ebook takes the reader on an unprecedented journey to the "mind of Christ", which Apostle Paul claimed he and the early disciples possessed. (Phil. 2:2-8, 1 Cor. 2:16) If so, how can we possess the same today it in order for us to achieve Organic Faith?
The Organic Light and Organic Life now exist in the New and Living Way received by the first believers and made available today to anyone who finds it. This is Organic Faith.
Begin the magnificent journey in search of genuine rest and refreshing.
(How to order a copy: Please send an email or sms to the writer at [email protected] or FB Messenger. Send payment via Western Union, Palawan Express or Cebuana Lhuiller. Promo Price: PHP 150.00/USD 3.00. The book is only available in eBook or PDF format.